Coming Soon
Wing Jig - Released
We're currently working on a new jig to align the wings when assembling them to the fuselage. There will be parts to hold the fuselage vertically and then align the horizontal stabilisers and separately the main plane The photos show the first development version being used in the construction of a 1:72 Hawker Hector. If you have any ideas or suggestions please let us know at info@ebmahobby.co.uk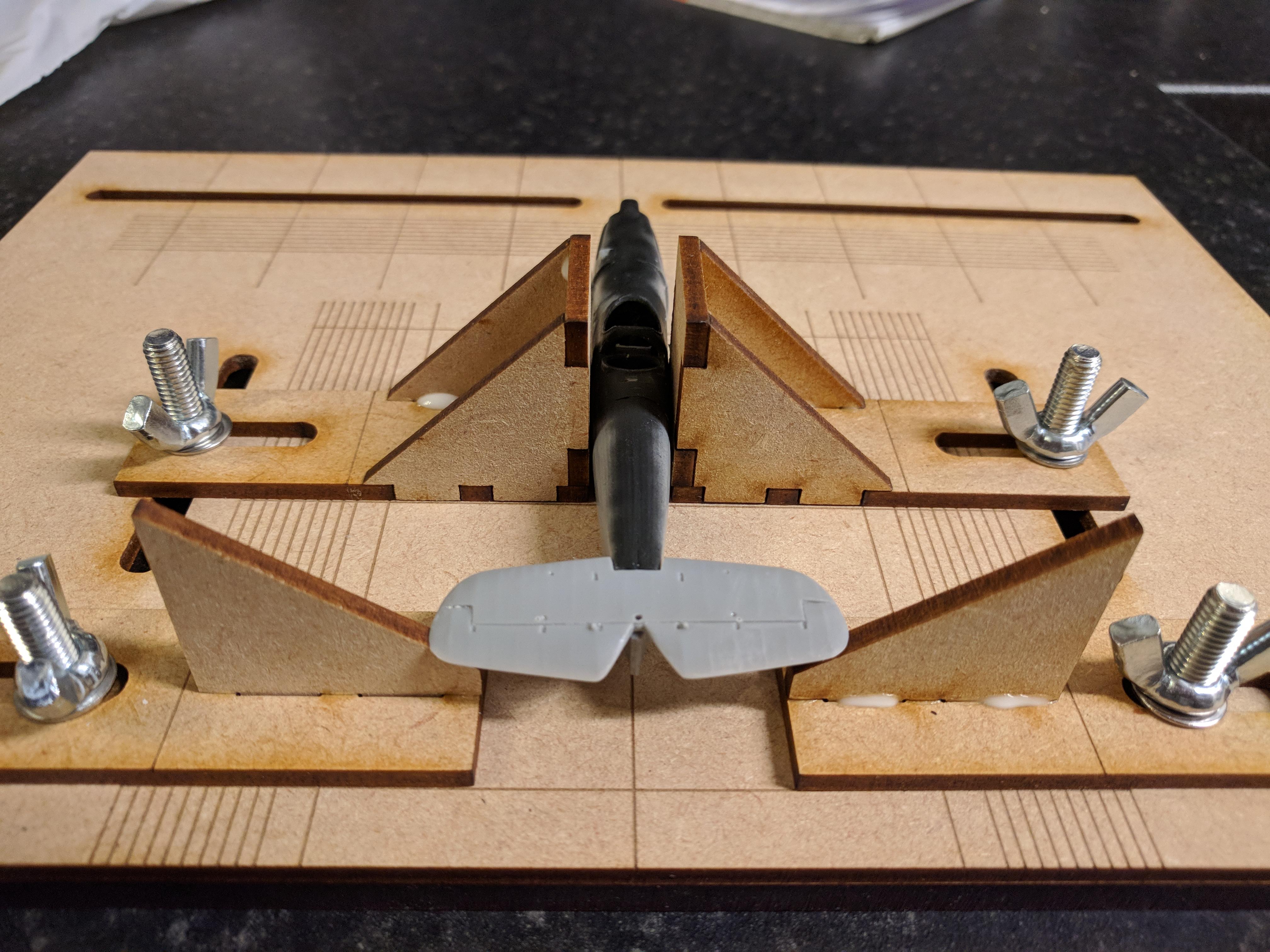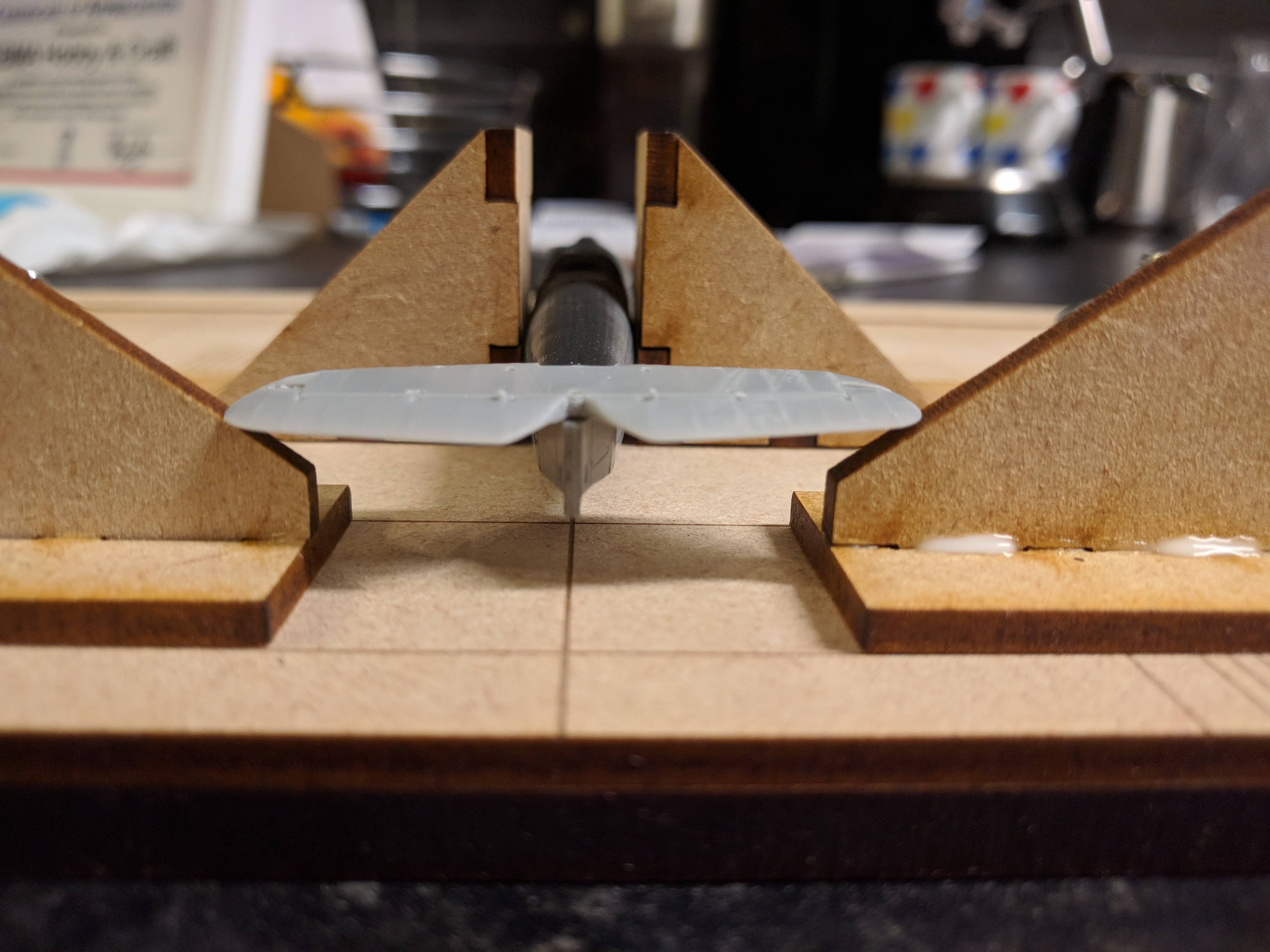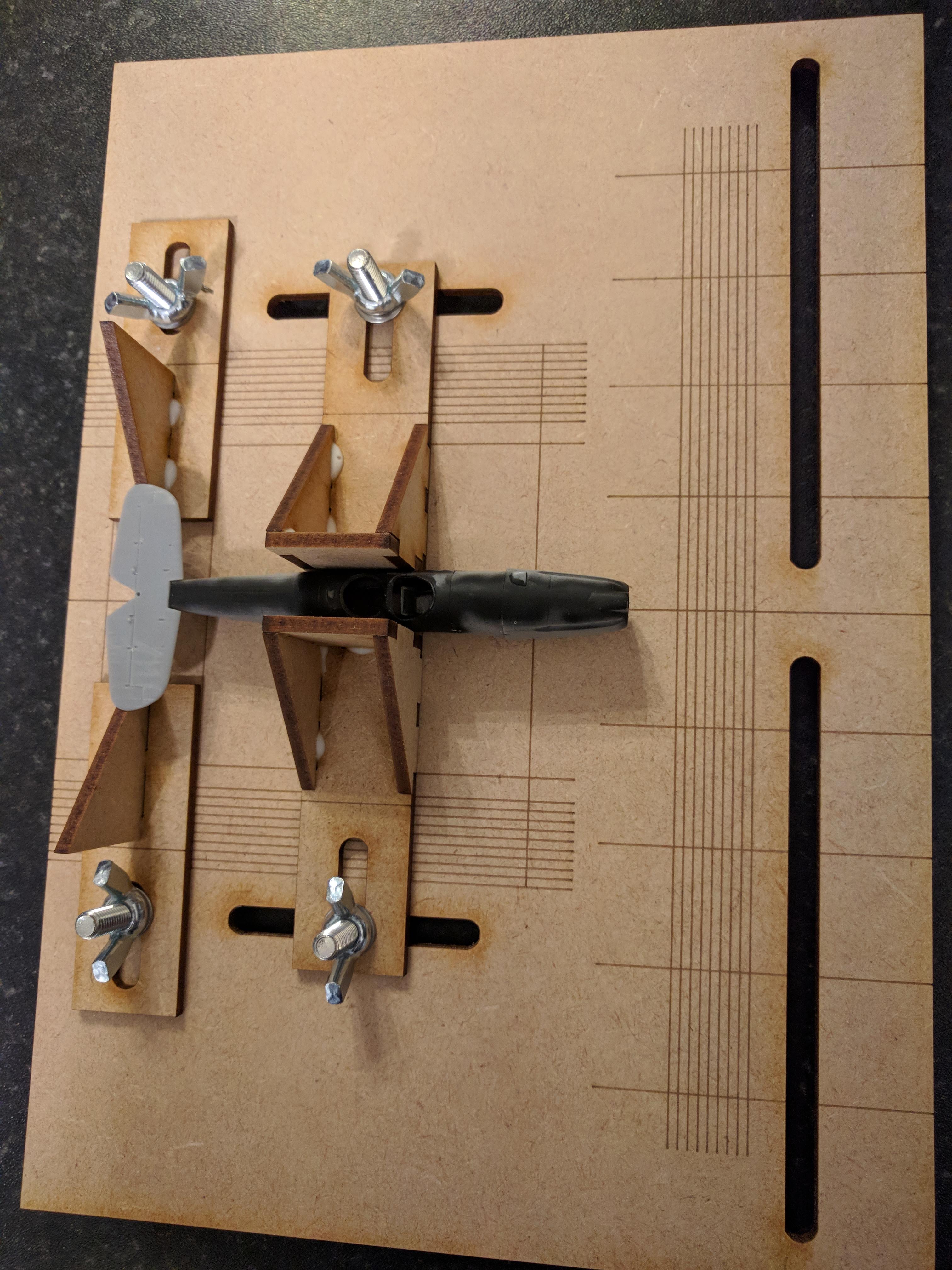 Material Stand - Released
Development is nearly complete on a new unit to store rod and tube type material.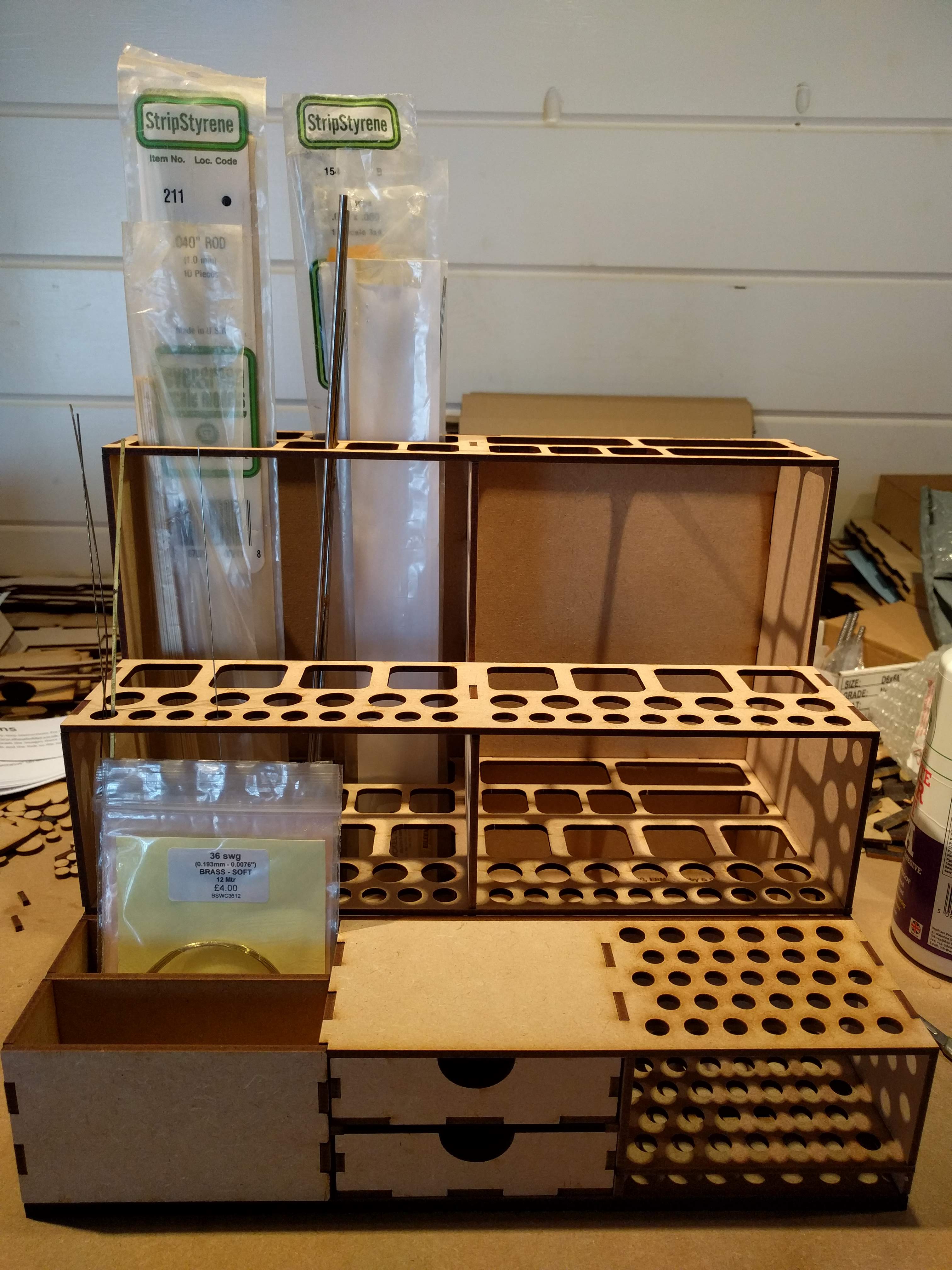 Open Shelf Unit
A standard unit with four shelves to hold sheet material upto A4 in size. This would make an ideal combined unit with the material stand.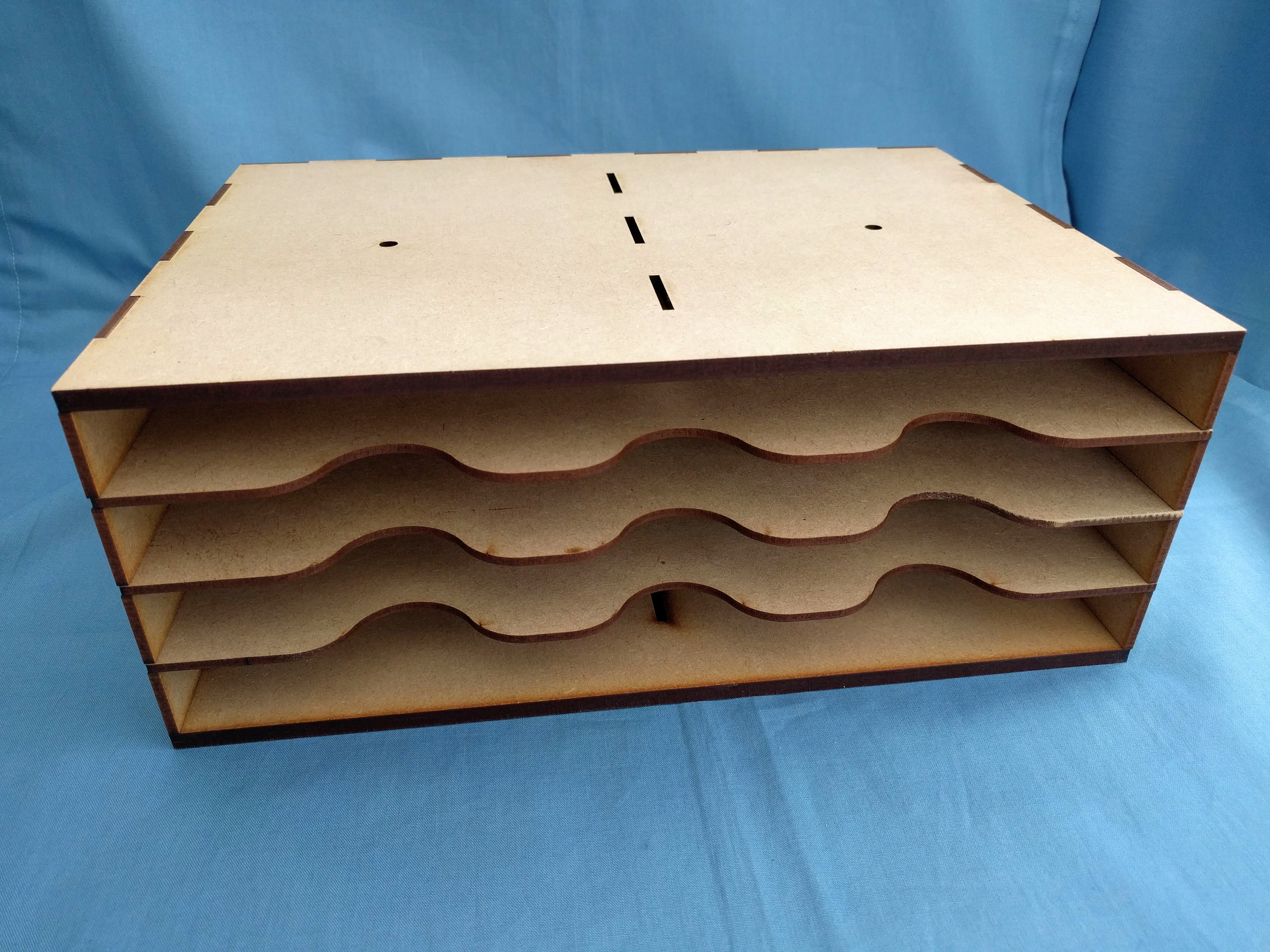 O Gauge - Released
An O Guauge version of our Display and Store Rail Unit will be introduced shortly. A single unit is suitable for wagons and tank locos and two placed side by side could be used for larger locos and carriages.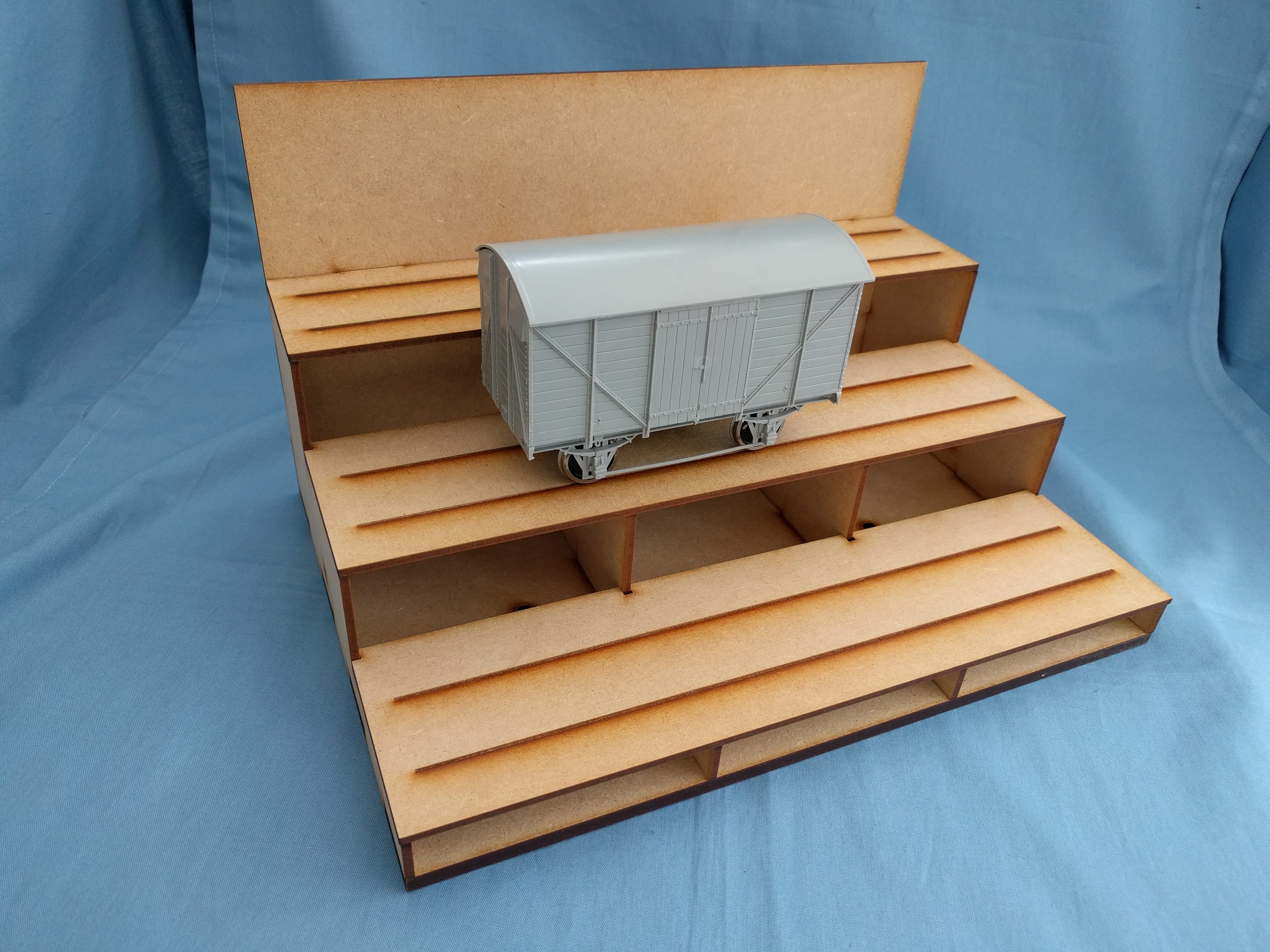 More Drawers
Over the last couple of months we have released the following drawer units
Zero paints - separate drawers for 30ml and 60ml bottles along with a drawer that will take a mix
35ml+ bottles. i.e. those commonly used for storing pigments
Mig Productions/Abteilung pigment bottles - the strange 'D' shaped bottles of pigments (not the big ones)
Plain four drawer units in both full width and half width drawer versions
We haven't finished expanding the range though as we will be bringing out more drawers soon
Railmatch / New Humbrol acrylic
Zero Paints stored vertically (in drawers, not the paint racks)
Racks
It's been a good while since we released any new racks but we have a few on their way
Revell Acrylic Paint Rack - Released

Plain Shelf Rack - 3 Shelf Released
Currently developed is a three shelf unit to match the paint racks. We will also produce a four shelf unit.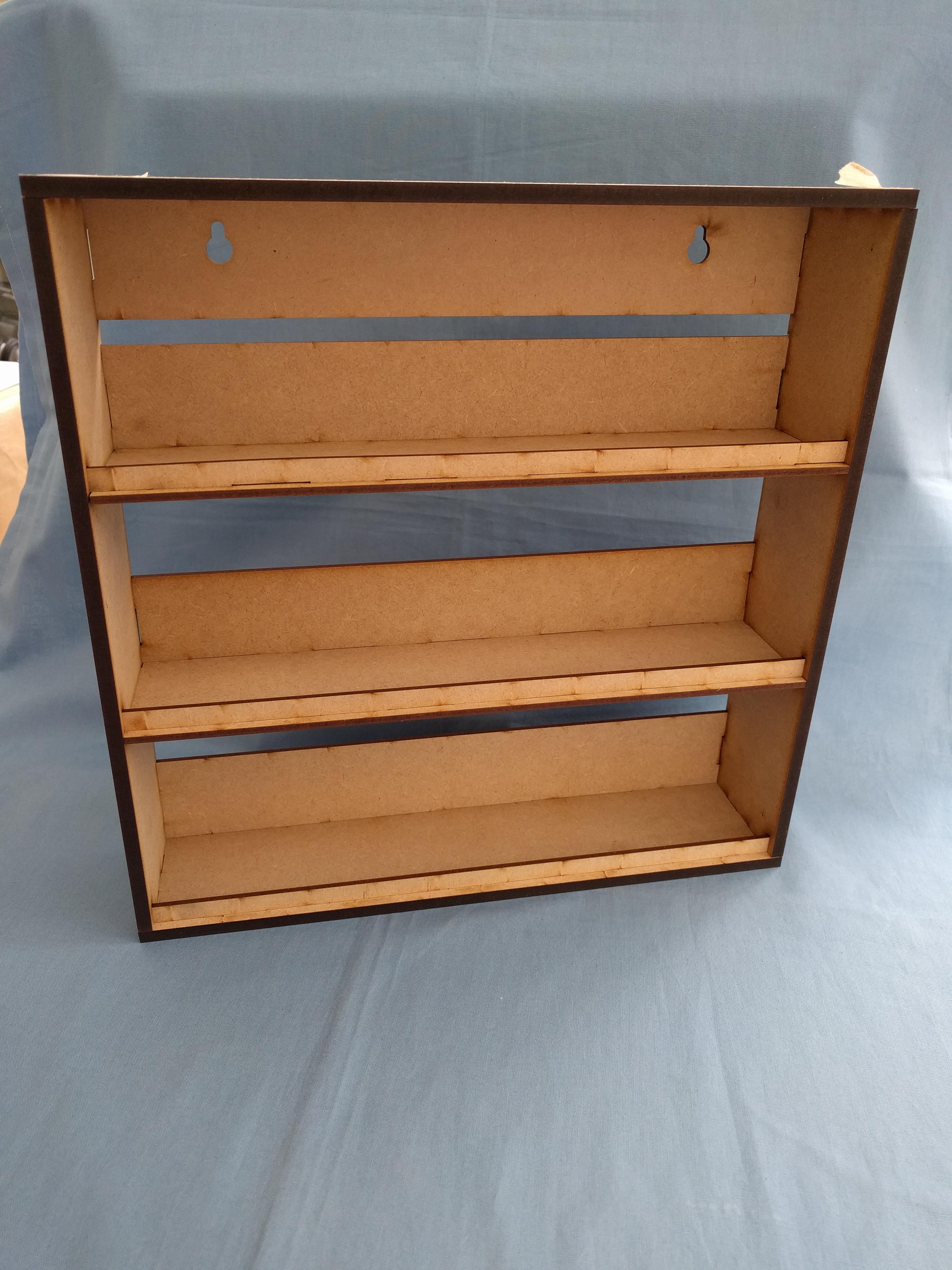 There will be more units coming over the next few months including the first designed primarily for the craft market, so watch this space.
---
There are no products to list in this category.